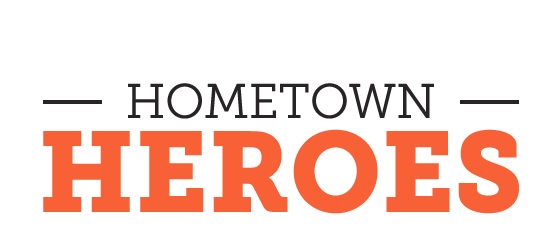 2019 Hometown Heroes
Thursday, September 12, 2019
Computer History Museum
1401 N. Shoreline Boulevard
Mountain View, California
It's that time of year again! Our "Hometown Heroes" celebration is right around the corner – on Thursday, September 12th at the Computer History Museum.
This year we are delighted to honor one individual, one company and one faith congregation – all of whom exemplify the spirit of giving and compassion for CSA and the community at large.
Mary Prochnow, Community Leader
Atlassian
Mountain View Central Seventh-day Adventist Church
Early bird tickets are now available; the price per ticket is $55 through August 31. Ticket prices increase to $60 on September 1st.
Corporate Sponsorships are available, beginning at $550 for a table of 10. For more information, please contact Anita Grossman in the Development Office or call (650) 968-0836, extension 115.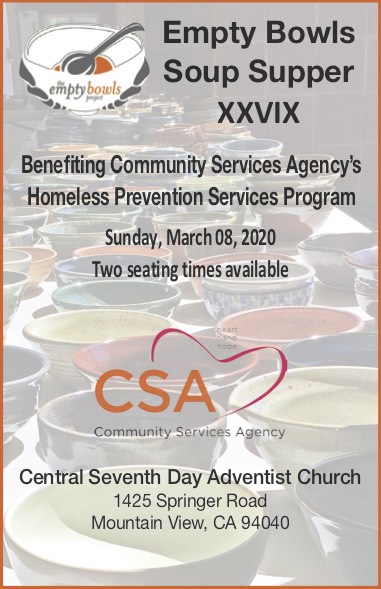 2020 Empty Bowls Soup Supper
Sunday, March 8th, 2020
Central Seventh Day Adventist Church – 1425 Springer Road, Mountain View 
Thank you to everyone who attended the 2019 Empty Bowls Soup Supper. We sold nearly 300 tickets, with  both seatings selling out in advance! All total, the event raised $28,000 for our Homeless Prevention Services (HPS) program helps members in our community who are on the brink of homelessness, as well as those who are currently unhoused.
Planning is already underway for the 2020 event. Please contact the Development Office at (650) 968-0836, extension 115, if you are interested in being on the event committee.