Spotlight on CSA 2018 Hometown Hero
Orchard Valley Ceramic Arts Guild
We are delighted to present the third in a three-part series on this year's Hometown Heroes. Our 2018 honorees will be celebrated at our annual awards breakfast on Thursday, September 20th at the Computer History Museum. Early bird ticket prices are $50 through September 4, and will increase to $60 on September 5.
Click here for more information and to reserve your seat!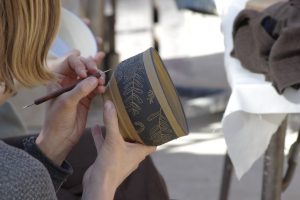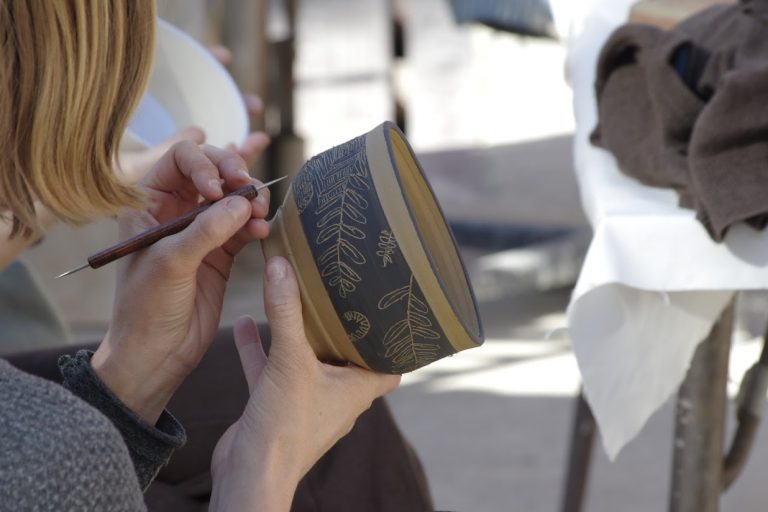 If it weren't for the Orchard Valley Ceramic Arts Guild (OVCAG), our annual fundraiser benefiting Homeless Prevention Services would be serving up soup in far less attractive bowls, and possibly (gasp) even using paper ones! This amazing group of potters has created and donated the lovely hand-crafted bowls for our Empty Bowls Soup Supper since the event was launched at Community Services Agency (CSA) in 1991.
Empty Bowls is a tradition started by pottery makers on the East Coast. Local potters donate bowls, and local restaurants contribute soup, salad, bread and cake. Community members purchase tickets which include an original handcrafted ceramic bowl and a tasty meal. At CSA, funds raised help support individuals and families teetering on the brink of homelessness and those who are currently unhoused.
Linnell Barnhart and Irene Jenkins are two potters who have been involved with CSA's Empty Bowls event since the very beginning. "When the Orchard Valley Ceramic Arts Guild – then known as A Gathering of Potters – was just getting started, they were looking for a way to give back to the community," says Irene. "Empty Bowls was a project to help the homeless that was already being done by several pottery groups around the United States. We began searching for partners and locations to put on our event. Joyce Weis found CSA and formed a bond. Several church groups also become involved … and here we are 27 years later."
"CSA's Empty Bowls is such a natural fit for the guild," adds Lisa Molaro, OVCAG Secretary and potter liaison for the event. "We always look forward to creating bowls and other pieces for the event."
In preparation for this CSA community favorite, many guild members donate at least one item from their inventory – and not necessarily bowls, according to Lisa. Much of the inventory includes beautiful pieces sold at the Empty Bowls boutique as part of the event and at very affordable prices. All proceeds from boutique sales are donated to CSA.
"Several years ago I dropped off some food to a soup kitchen," says Lisa. "On my way out, I saw some children's ceramic bowls that my son and daughter had when they were younger. It may sound silly, but that's when the reality of poverty and hunger in this community really struck me – that there are children who are going hungry. Being able to combine my love for creating pottery with a way to give back to the community is very meaningful. I think I speak for everyone in the guild."
The mission of the Orchard Valley Ceramic Arts Guild is to provide a creative environment where local potters, ages 16 and over, can learn and grow in their craft. As pottery making is a solitary occupation, the guild provides welcome opportunities for potters to get together to socialize and exchange ideas. Guild members participate in a number of leading art shows, including the acclaimed Art in Clay show at the Lucy Stern Center in November, and many have their work displayed in galleries throughout the Bay Area. For more information, please visit https://www.ovcag.org.